Blog
The combination of adventure and sport is the best way to explore nature's beautiful hidden places. In the past adventure sports were reserved only for a few professional enthusiasts, but nowadays they are available to anyone. If you want to spend more time in nature and become addicted to the adrenaline rush, here is a list of some of adventure sports you can try out.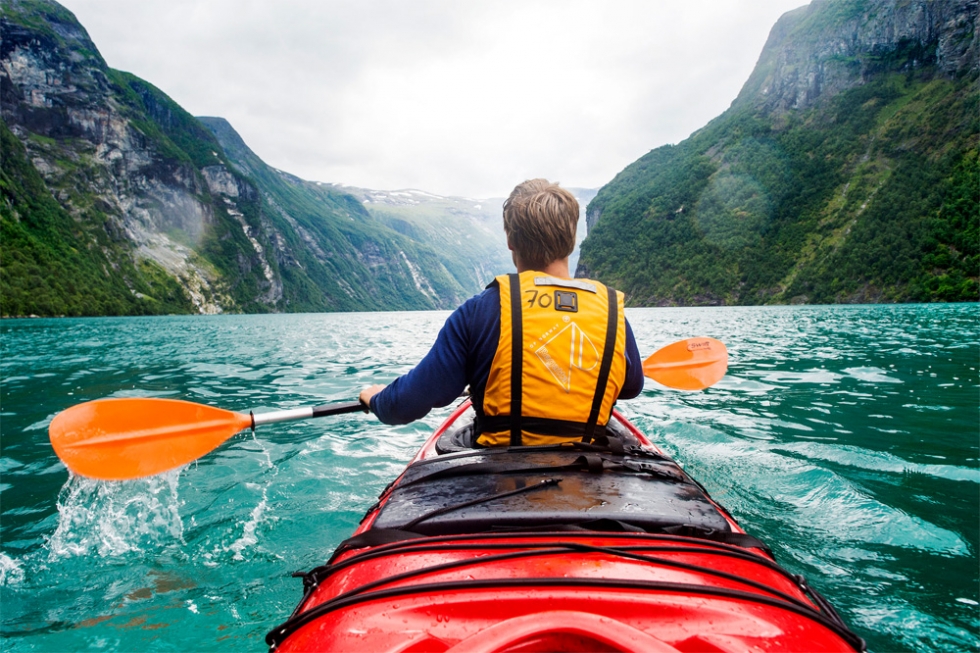 Kayaking
This sport gives you a unique opportunity to experience the force of water. Kayak is a small watercraft that can fit one or two paddlers, so you can choose if you want to paddle alone or share the experience with someone.
There are various types of kayaking. To experience peace and tranquility, try kayaking on a lake or a water. This way you can be more focused on the beauty of nature. But the real enthusiasts should try out more demanding whitewater kayaking. Fast mountain rivers look fascinating when you're watching them from a distance, but the real adventure begins when you sit in kayak and navigate through cascades yourself.
Scuba diving
If you've seen magnificent underwater sights only on your computer screen, it's time for a change. Next time you visit the seaside, don't miss the opportunity to explore local waters and their flora and fauna.
All you need is basic training you can take in a local scuba diving training center. You don't have to be a great swimmer to try scuba diving, you just need to pass the basic swimming test. It refers to the ability to swim 200 yards with no time limitation. After a short training course, you'll be ready to encounter an amazing marine life. Whether you're encountering turtles and fishes on a coral reef, or a sunken ship at the bottom of the sea, a great adventure is guaranteed.
Paragliding
If you want to experience the freedom of a bird and acquire a new perspective on an everyday life, try out this great sport. There are not many chances to observe the Earth this way, except you're a pilot.
The feeling when you're so high up in the air is just beautiful. You'll most probably want to carry the feeling of excitement with you every day. You can use a GoPro Hero action camera to make beautiful photos, so you can share that thrilling experience with your friends when you arrive home.
Bungee jumping
There is no greater adrenaline rush than experiencing a free fall from a great height. When you step on the bridge to jump off, your brain won't like what your eyes see. So, don't make a mistake and look down. Look straight in front of you and imagine that you're jumping into a pool full of water.
When you find a well-trained jump instructor, everything else depends on you. When you're ready to jump, don't hesitate and don't think too much. Just do it. If you wait for too long, you might step back, and you'll hate yourself when you come.
Skiing
A great way to engage in a winter adventure is to visit a ski resort. They provide you a lovely combination of adventure and coziness. This is often a family or friend adventure, so make sure to have a good time.
If you're a beginner, you can enroll in a local training center to learn the basics. After days spent learning short turns, carves, steeps, or later even jumps and switches, you can spend evenings in the company of your friends and family in the convenience of a ski resort.
We are spending the most of our lives on our jobs, far away from nature. This can change if you engage in some of these activities. Adrenaline rush and exposure to nature alter the way we feel and think. So, don't hesitate to enrich your life and start a new adventure.
reactions
You should be logedin before leave comment